Getting clips off your console is hard. Storing them alongside all your other files/tweets and having to pay for storage is expensive and unintuitive, and then sharing them with your friends and getting comments and likes is impossible.
Today is a massive day at Medal, because no matter on which device you game, you can now record all your moments with Medal and sync them to one place. This is a moment our whole community has been waiting for.
Starting today, we're introducing 3 new communities on Medal: Xbox, PS4, and Nintendo Switch. For now, all clips will go to the same community for each console. As the communities grow, we'll start categorizing the games individually, just like we do with PC.
Nintendo Switch Clips on Medal
As long as you have Twitter synced to your account, you will be able to utilize console syncing to your Medal account.
Now simply share to your Twitter with the console hashtags and Medal will automatically import the clips.
PS: If you didn't know already, Medal also has an Android Recorder you can use to capture all your clips from Android.
New Feeds
So many of you are enjoying sharing clips with friends, and we've heard your feedback. It's too hard to see content just from your friends on mobile and web. That's why we've introduced new feed types: For You, Following, and Discover.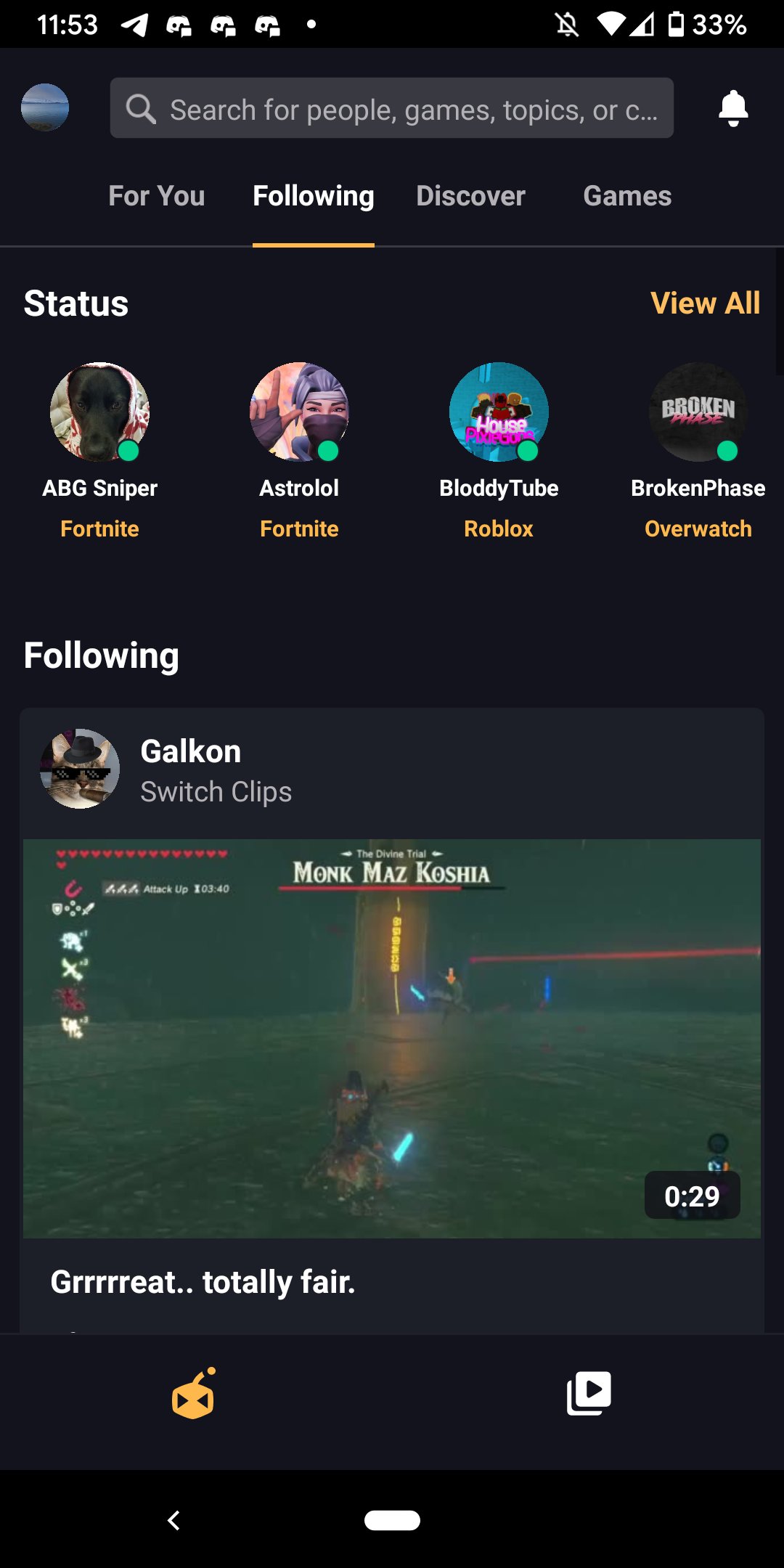 This will make it easier for you to connect with your friends and followers without getting content recommended from the rest of the network. You will see this update drop on iOS and Desktop soon as well.
New Search
Search on Medal.tv is completely revamped. Anything on the platform is now available at your fingertips!
Hashtags, your favorite topics, it's all there!
FACEIT Fixes to Early Access
We've also worked with FaceIT and CS:GO to make sure Medal works after the introduction of the new trusted mode. This is now live in Early Access. We plan on rolling out to production soon.
Other Fixes:
We've fixed Reddit sharing so your videos now show up as videos on the feeds
Windows Store Games are now available for optimal recording on Medal
We are shipping a lot of really important updates into Early Access over the next few weeks. Make sure you grab it.
We're really excited to open up this functionality and can't wait to see what you do with it.
The Medal Team